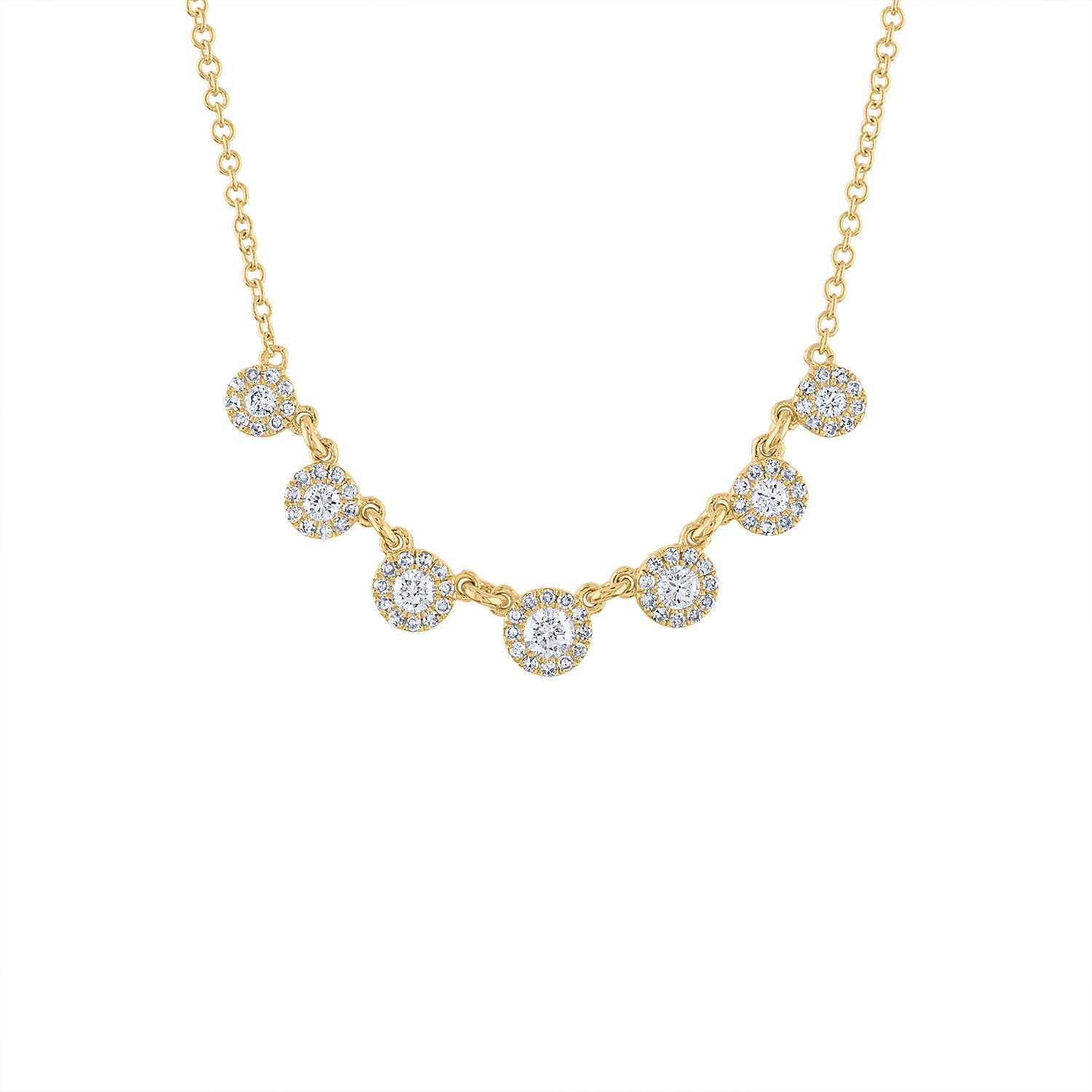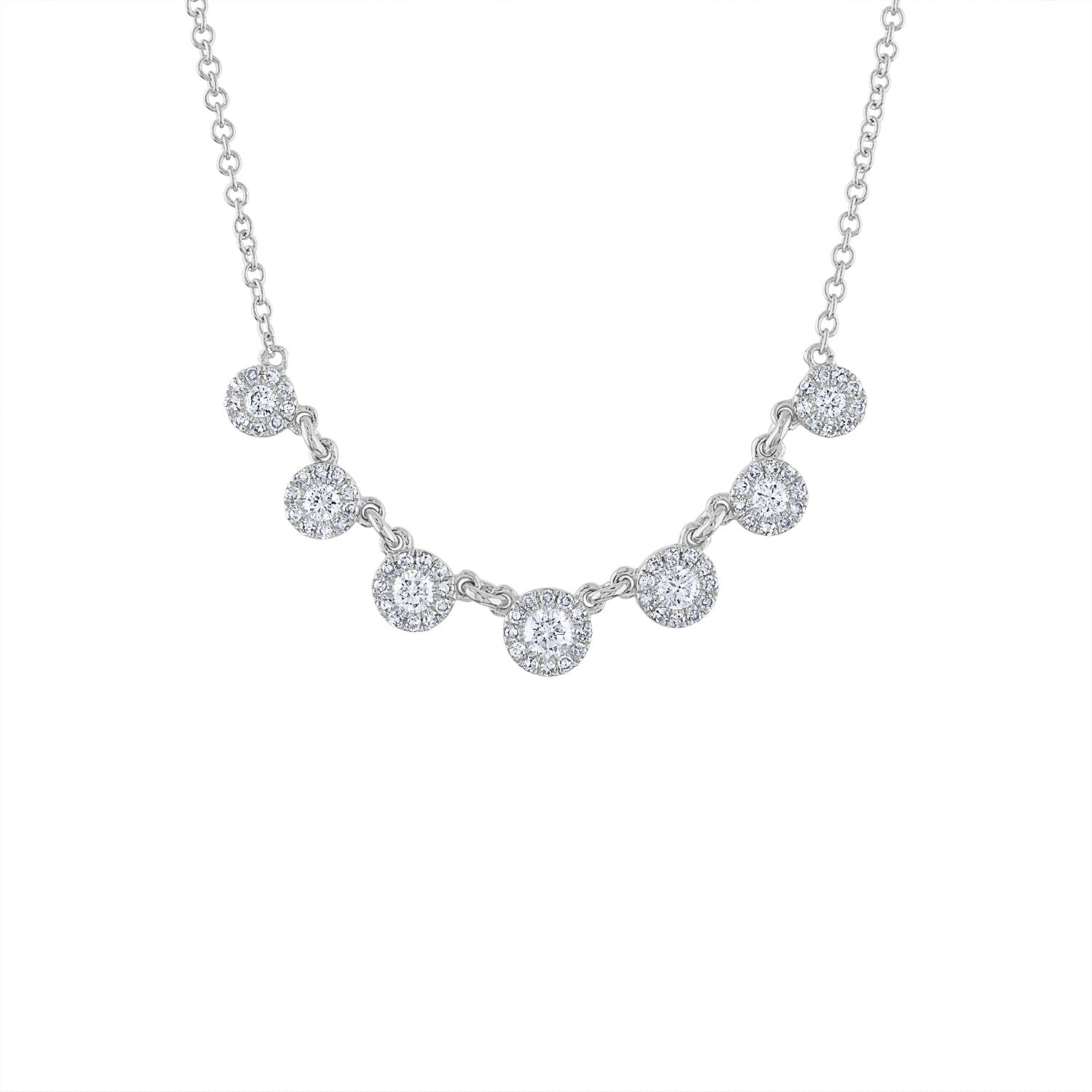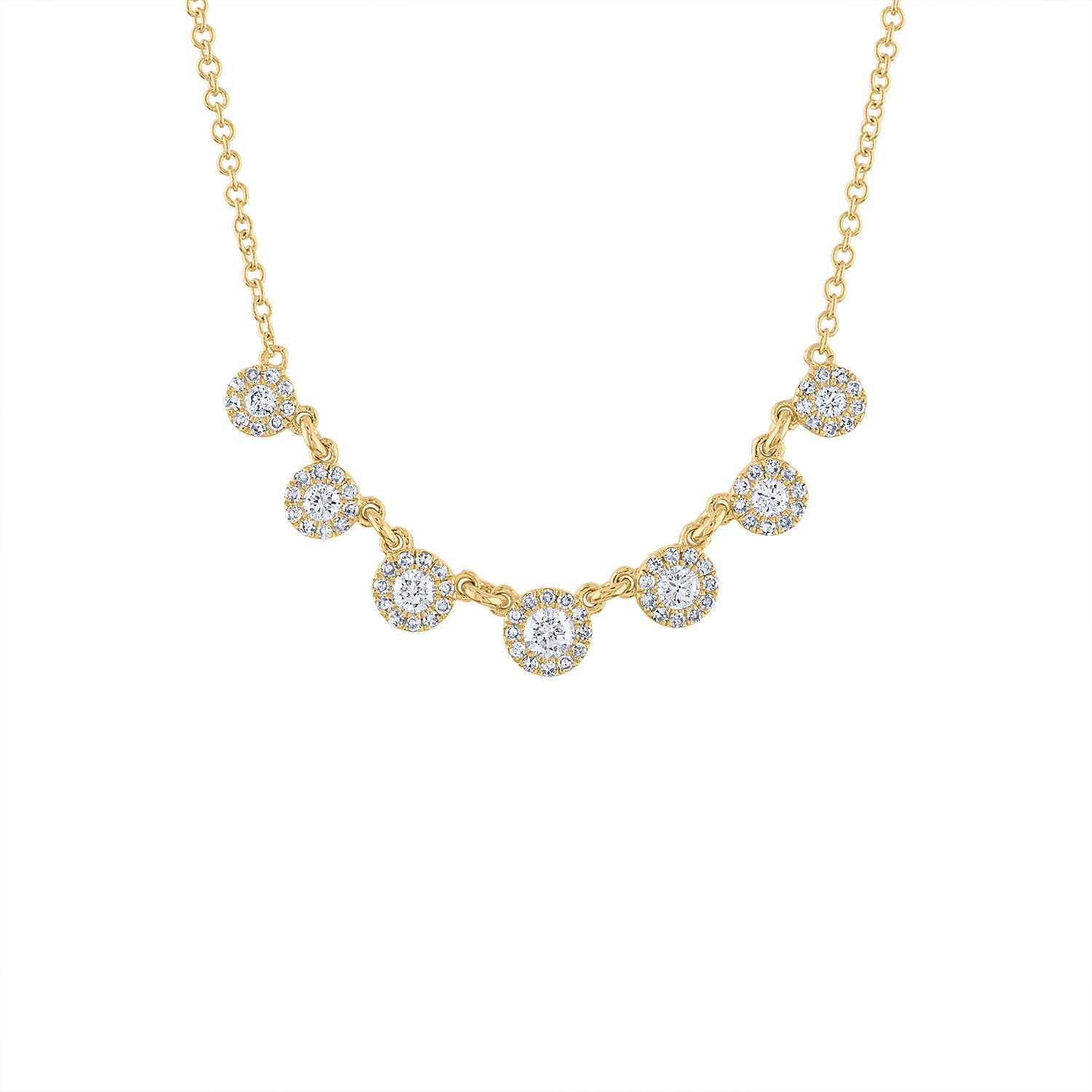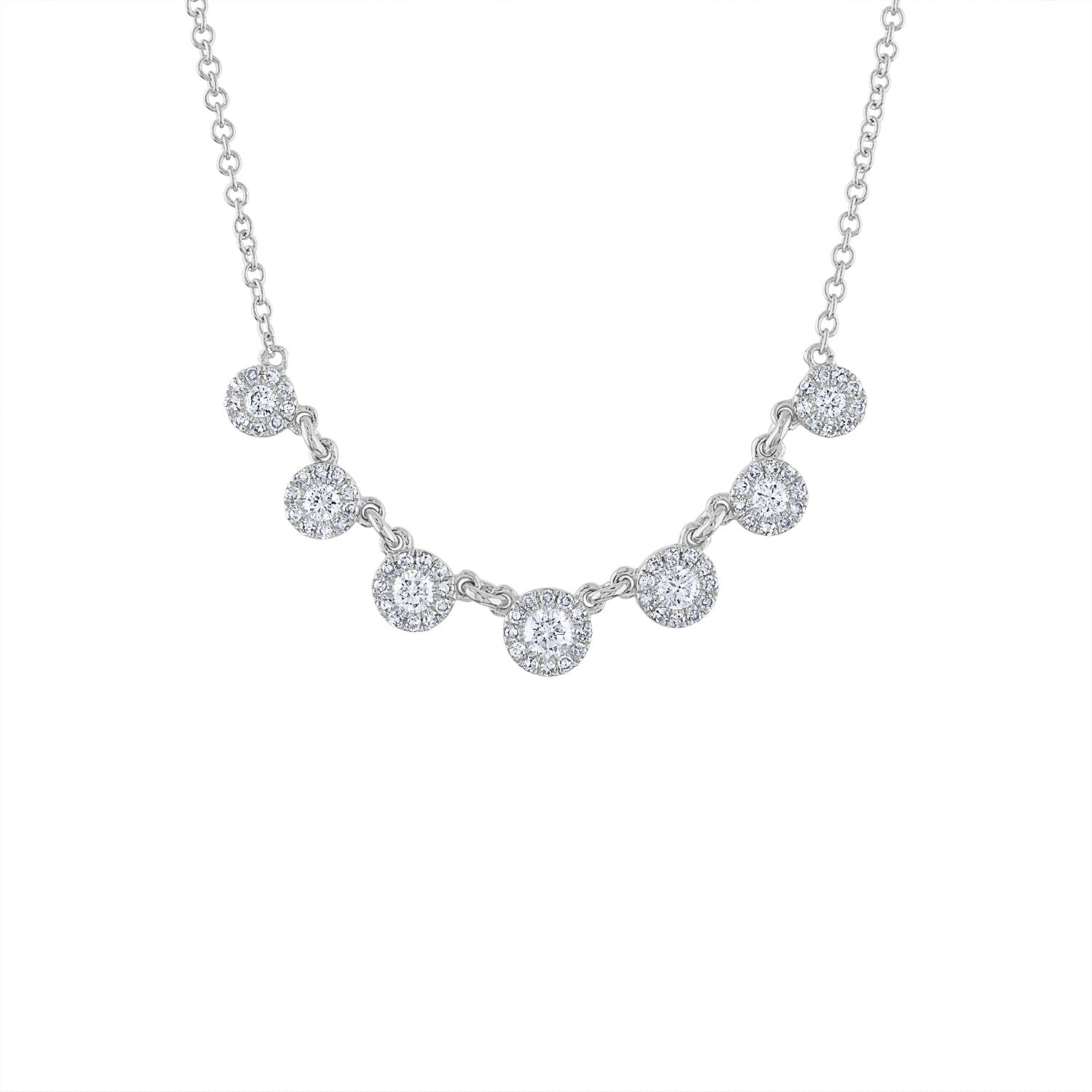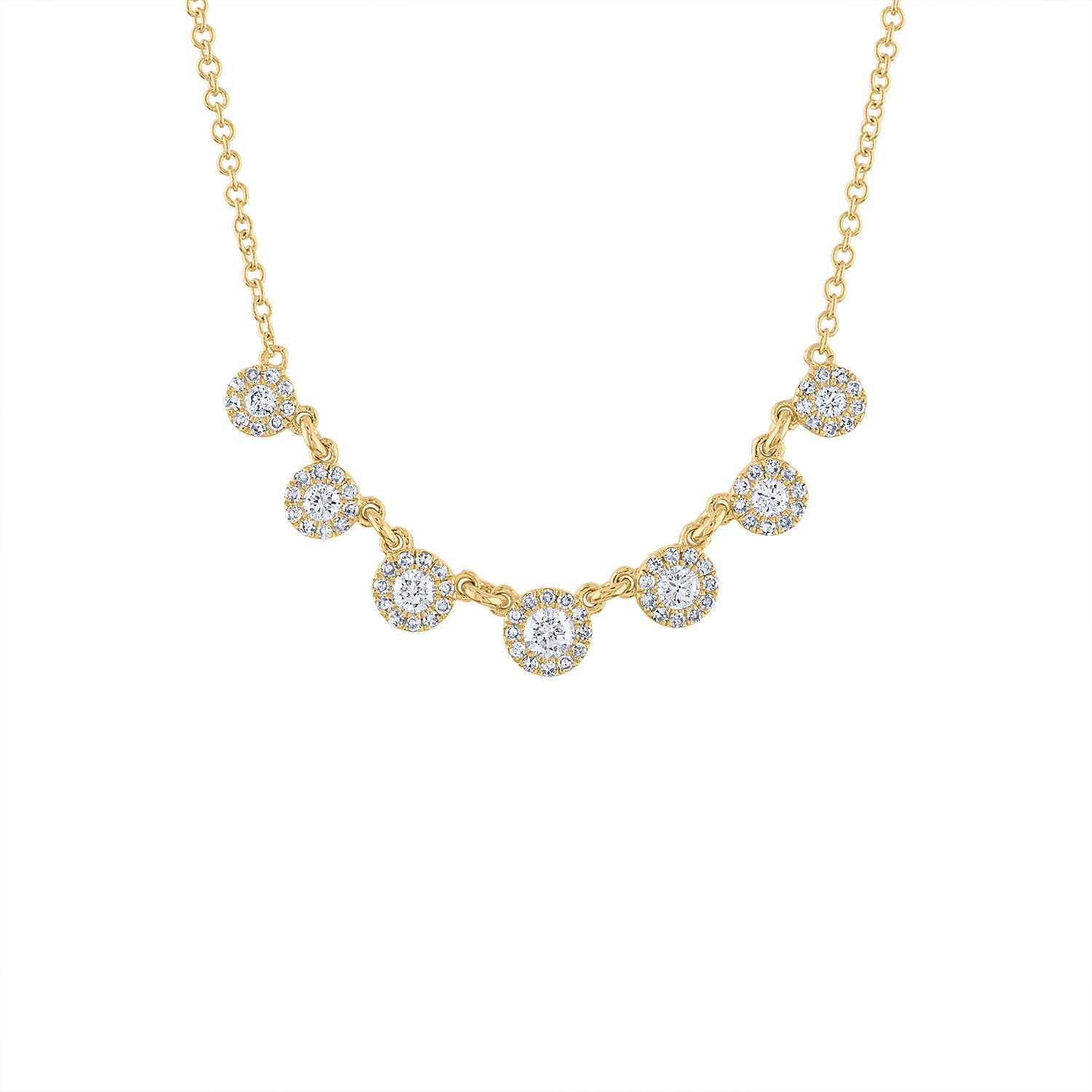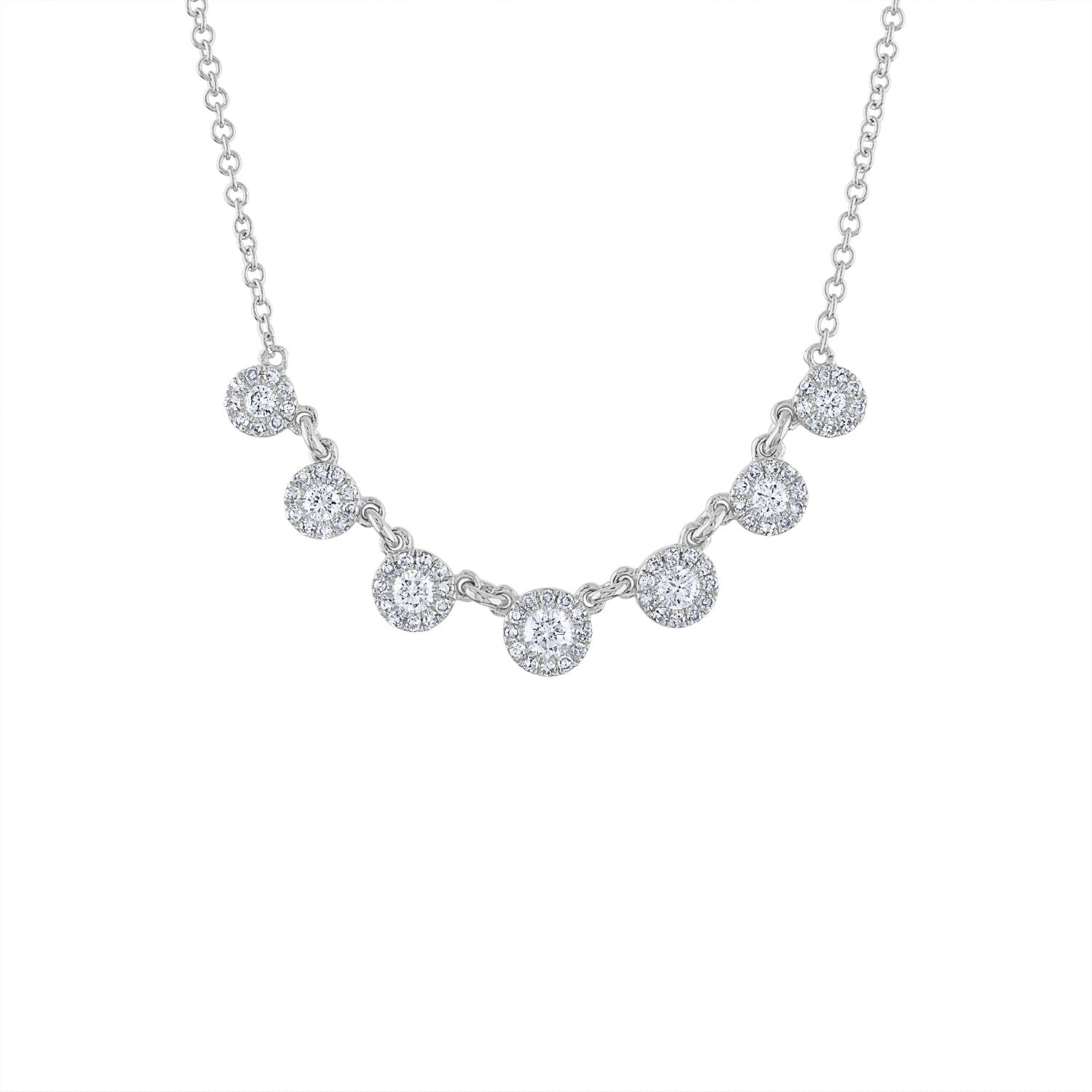 M53
14KT GOLD SEVEN MARTINI SET DIAMOND NECKLACE
Product detail
14KT White or Yellow gold seven martini set diamond circles necklace
Diamond weight is .39
Total chain length is 18" with adjustable loop at 16" & 17"
Circles vary in size and measure approximately 1/8" to 3/16"
Please note all inventory is subject to availability. You will receive an email within 1 business day if the item is not in stock.
If the item is not in stock, it may take 4-6 weeks to deliver.
Joanne's Notes
Dazzle the crowds in this 14k Gold Seven Martini Set Diamond Necklace. Each central stone is set in 14k white or yellow gold and is surrounded by a halo of diamonds. Martini set diamonds to add a feel of pure luxury to any look, so pair this pendant with coordinating fine necklaces that do it justice!
---
Return and exchange policy
This necklaces is so beautiful. I wear it with everything.
Real Testimonials from Real People

Simple an beautiful pieces. I love the selection here and am always impressed by the quality.

I had to write a review because my experience with Jewels by Joanne has been so awesome! My jewelry I ordered got lost on its way to me. As soon as I emailed them, they immediately responded and looked into what happened. I'd say probably within an hour, they emailed me back with a new tracking number and next day delivery so that I would still get it in time for Christmas! Can't say enough about how awesome their customer service is! I will 100% purchase from them again!

So cute! I love all your modern designs and I can always find something to match the event I'm attending (even if it's just a work meeting)!