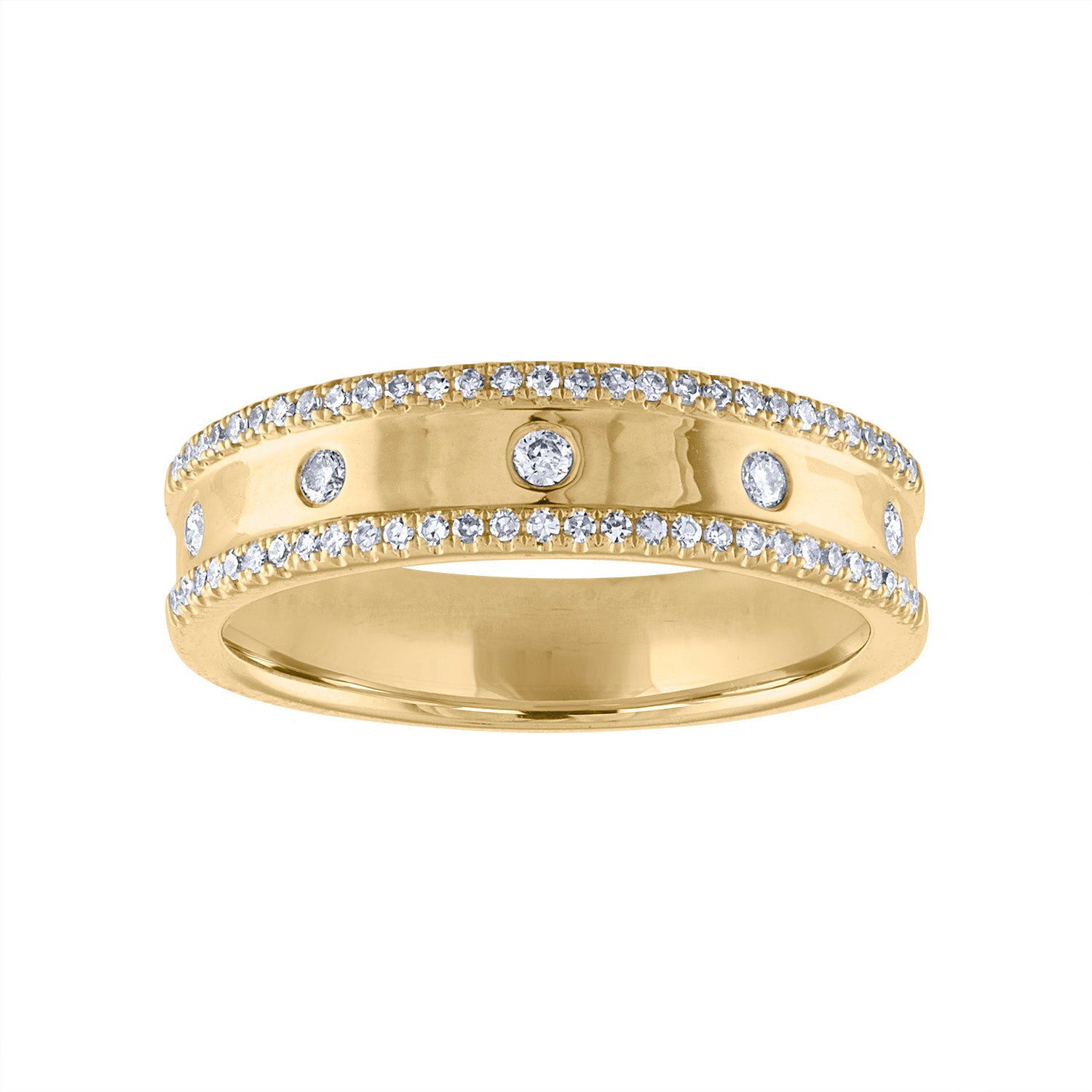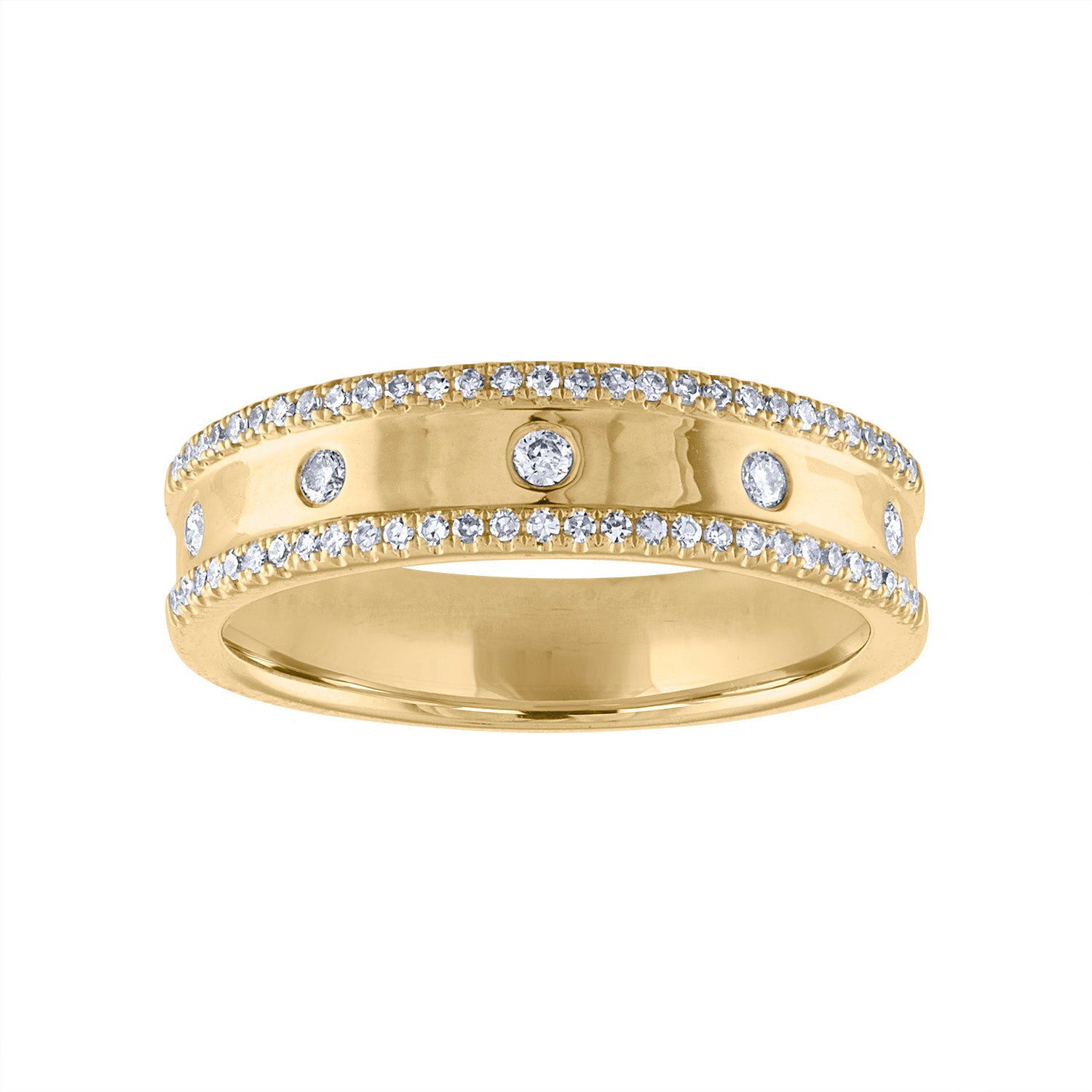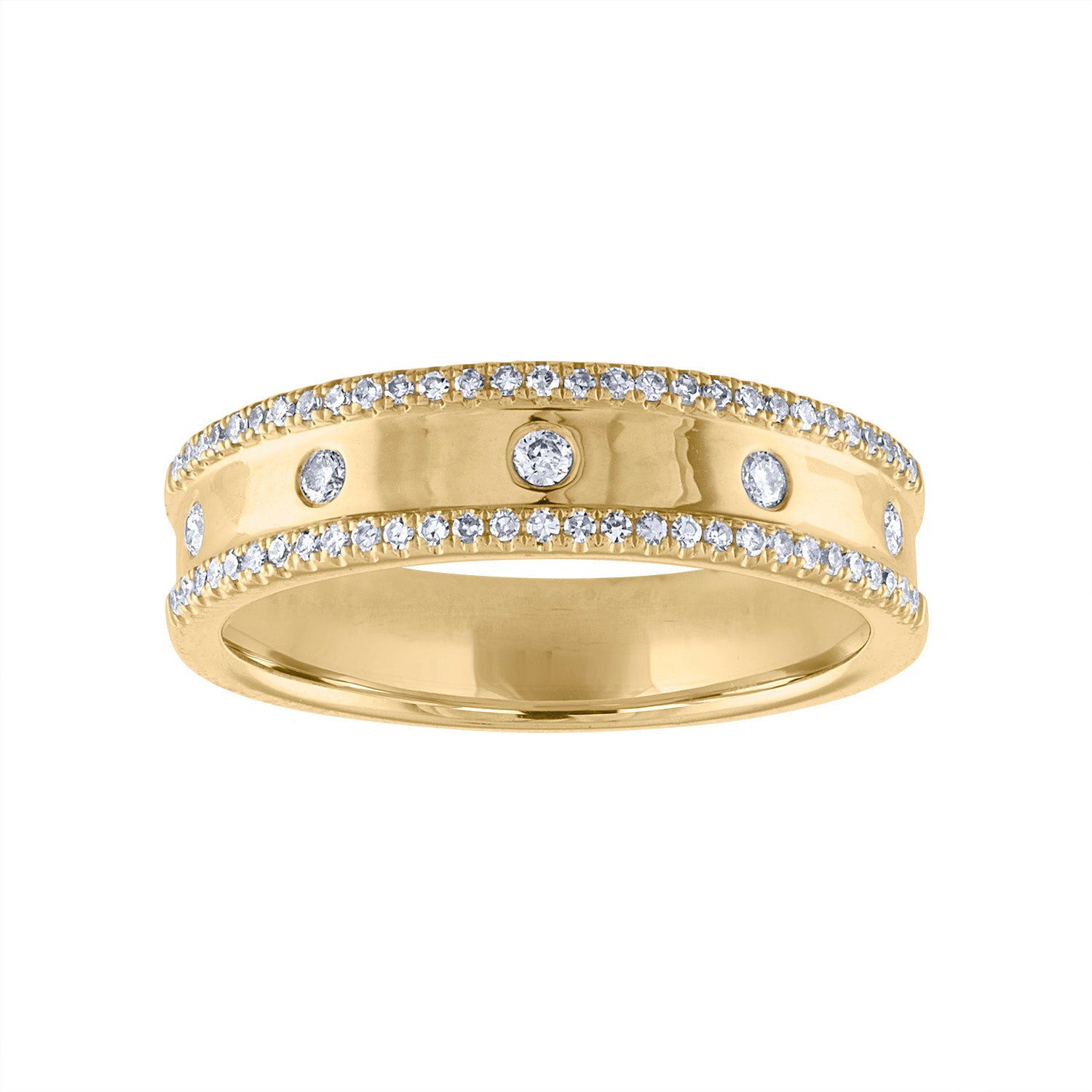 A31
14KT GOLD SCATTERED DIAMOND TWO LINE RING
Product detail
14KT Yellow Gold scattered diamond two line ring
Diamond weight is .28
This ring is a special order and non-refundable. If it is not in stock, it may take 4-6 weeks to deliver.
Joanne's Notes
Amp up your daily stacked look with this exotic statement piece. The Gold Scattered Diamond Two Line Ring is exquisitely crafted from 14KT gold. Evoke a more edgy and gem-encrusted look by pairing it with many chunky rings, or make this ring the statement of a sweet and simple ring moment.
---
Return and exchange policy
Real Testimonials from Real People

Simple an beautiful pieces. I love the selection here and am always impressed by the quality.

I had to write a review because my experience with Jewels by Joanne has been so awesome! My jewelry I ordered got lost on its way to me. As soon as I emailed them, they immediately responded and looked into what happened. I'd say probably within an hour, they emailed me back with a new tracking number and next day delivery so that I would still get it in time for Christmas! Can't say enough about how awesome their customer service is! I will 100% purchase from them again!

So cute! I love all your modern designs and I can always find something to match the event I'm attending (even if it's just a work meeting)!